Cáceres is history, culture, art, nature... and its people. The inhabitants have given every inch of this land its character, and they have been the focus of the passing of the centuries, as they manage to hold on to their customs and traditions: traditions represented in their buildings, courtyards, cuisine and also their arts and crafts.
Visitors who venture deep into the province of Cáceres looking to learn about the ancient trades of its inhabitants will find spots where you can still hear the old sounds of traditional artisans' workshops. Cáceres is Extremadura's hub for craft processes, and for this alone it is worth a visit.
The province is full of workshops that lead us to weathered hands and traditions passed down faithfully from generation to generation. We see it in the workshops, where you can find craftsmanship in precious metals, iron forging and work with copper, cork, embroidery, lace, ceramics, weaving... Here, it's easy to see the long days our ancestors spent working on these trades, people whose memory lives on today thanks to the love put into the trades by the increasingly small number of artisans who have made handicrafts their way of life.
Fortunately, Cáceres maintains a number of places where you can purchase these arts and craft items, although it is more and more difficult to see the work firsthand, making it a real treat for those who do get to witness it. We encourage you to look for craft workshops to visit and enjoy this unique experience. The Tourist Office and Provincial Centre Network will help you find them and get a close-up look at the creation of new, one-of-a-kind objects. This is an unparalleled aesthetic experience that combines past and present, creativity and design, culture and delicateness, which the artisans' hands put into every work they create and show to us as a valuable good.
To protect, promote and publicise the work of these creators, Cáceres has an Arts and Crafts Centre Network distributed across its main towns. This includes four spaces: the Cáceres Arts and Crafts Centre, located in the Moraga House, a real regional benchmark; as well as the Arts and Crafts Rooms in Trujillo, Plasencia (which still has the old bakery oven) and Guadalupe.
Stop and take the time to wander through these spaces and be part of a unique experience.
Weather
Cáceres
6Dec

8 ºC
13 ºC
7Dec

9 ºC
14 ºC
8Dec

8 ºC
14 ºC
9Dec

7 ºC
14 ºC
10Dec

11 ºC
17 ºC
If you like Arts and crafts you will like this too...
More things you can find in Cáceres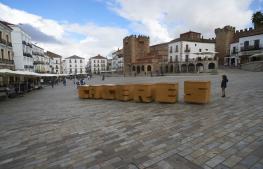 The decree declaring Cáceres as a Monumental Site was published on 21 January 1949, and in 1986 UNESCO included the Old Town of Cáceres in its list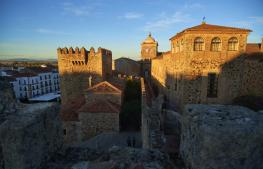 The topography plays an important role in the urban development of Cáceres, as the city stands on uneven ground, between the Sierra de la Mosca mou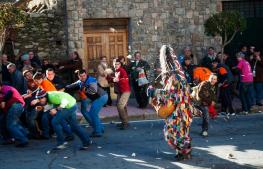 The province of Cáceres is home to one Festival of International Tourist Interest and two festivals declared as being of National Tourist Interest.